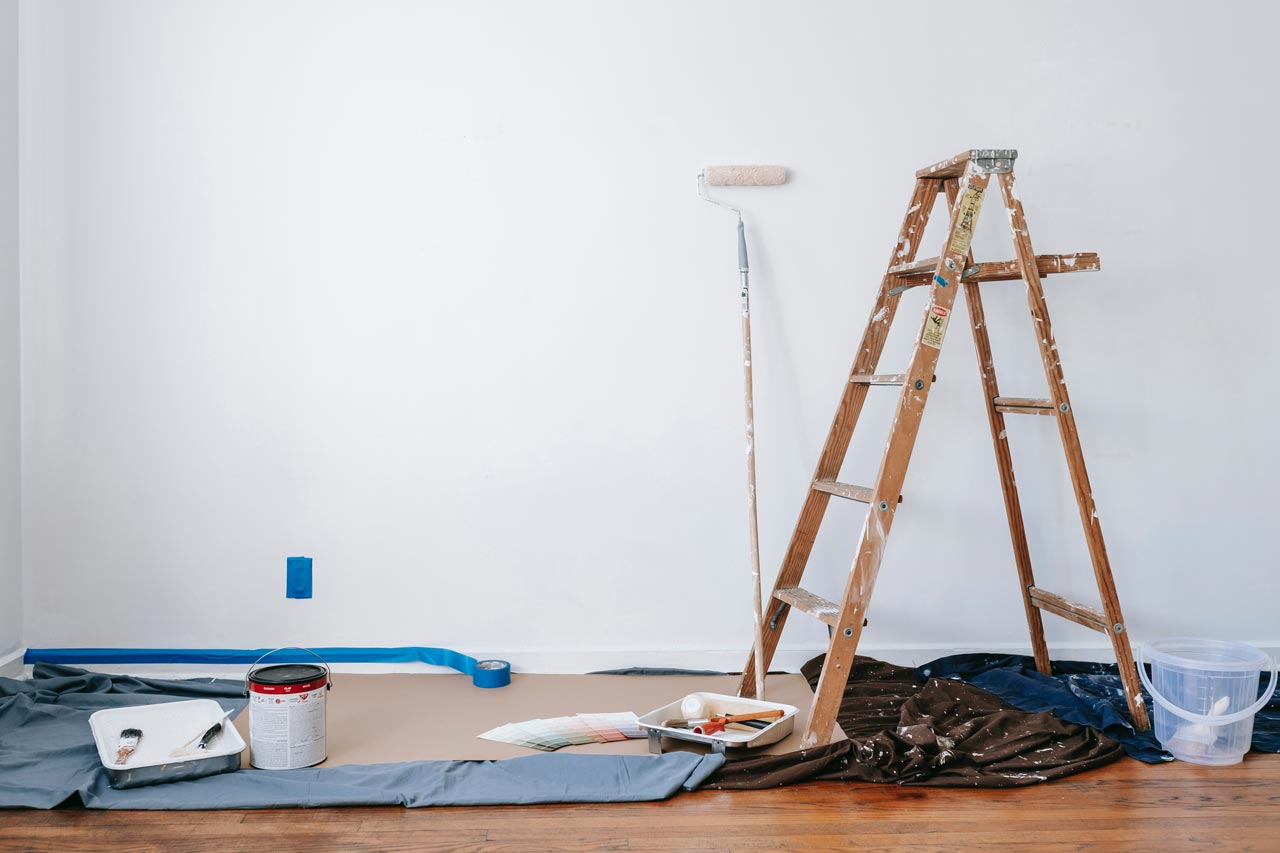 So you're looking to sell your house and you know you need to get some repairs done. Although, how do you know which repairs to prioritize before you list your home for sale? Whether it's paint, flooring or major repairs, it's difficult to know what your best bet is for prepping your home for the sale. Let's take a look at the top repairs to do before selling your house in the market.
1. Landscaping
Landscaping is a top repair to prioritize. This goes a long way to appeal to your prospective buyers. Whether it's cleaning up existing landscaping or adding elements to help spruce things up, landscaping is one of the first points of attraction buyers may develop as they walk up to your curb.
When selling your home as is, hiring a professional to help tame your grass and clean up plants around your property can help improve your curbside impression on prospective buyers.
2. Paint
A fresh paint job to your interior walls and ceiling is a minor yet vital repair. A simple touch up is all you need. As tempting as it might be to go with bold colors or change up the theme, white and neutral tones bring out the potential of the space. This way, you're able to depersonalize your home prior to selling which will help appeal to a broader group of buyers.
3. Flooring
If you opt out of selling your home as is, flooring is crucial to repair. Flooring is a component of your home that is constantly used and it doesn't take long for flooring to wear and tear. Replacing your flooring is a great way to freshen up your space and breathe a new look into your home for buyers to enjoy.
4. Lighting
The next best repair is lighting. While most buyers will see your home during the day, there are many ways to tweak your lighting to appeal to buyers. First, consider cleaning all of your lamps, lamp shades and any of the fixtures around your lighting helps. Replace any broken light fixtures next, as well as other bulbs or switches for your lights. This is seen as one less thing for buyers to do, and may make a difference in earning the sale of your home.
5. Kitchen
If it's your first time selling your home, the kitchen is a must to focus on. It's the focal point in a lot of homes and a great, clean, fresh looking kitchen will appeal to everyone. If you have cabinet damage, consider fixing or installing new ones. If any of your countertops are stained or broken, clean them up and replace the broken pieces.
These repairs are considered low risk when looking at all the work you could do on your home. Major repairs may also be in order, but there isn't always a guarantee of a return on your investment.
In this case, completing these repairs could make sense in order to keep your house looking move-in ready as potential buyers inspect your property. When you're ready to list your home for sale, consider Directpads for the best in real estate experience.