The DirectPads app allows for a seamless and virtual transaction when selling a house as is—which means putting up the property in the market in its current condition.
Selling a House As Is - Say Goodbye to Repairs and Stress!
Do you want to learn more about selling a house as is? DirectPads can assist you.
Selling Your Home As Is—Just Got Easier!
1
Step 1
Download the DirectPads app
2
Step 2
Snap some photos & videos of the property you are looking to sell as is
3
Step 3
Video call or chat with a local real estate agent through the app
4
Step 4
Answer a few questions about selling your house as is and discuss options
5
Step 5
Receive the cash offer for your house as is.
6
Step 6
Close the escrow on your house as is and move on your own time.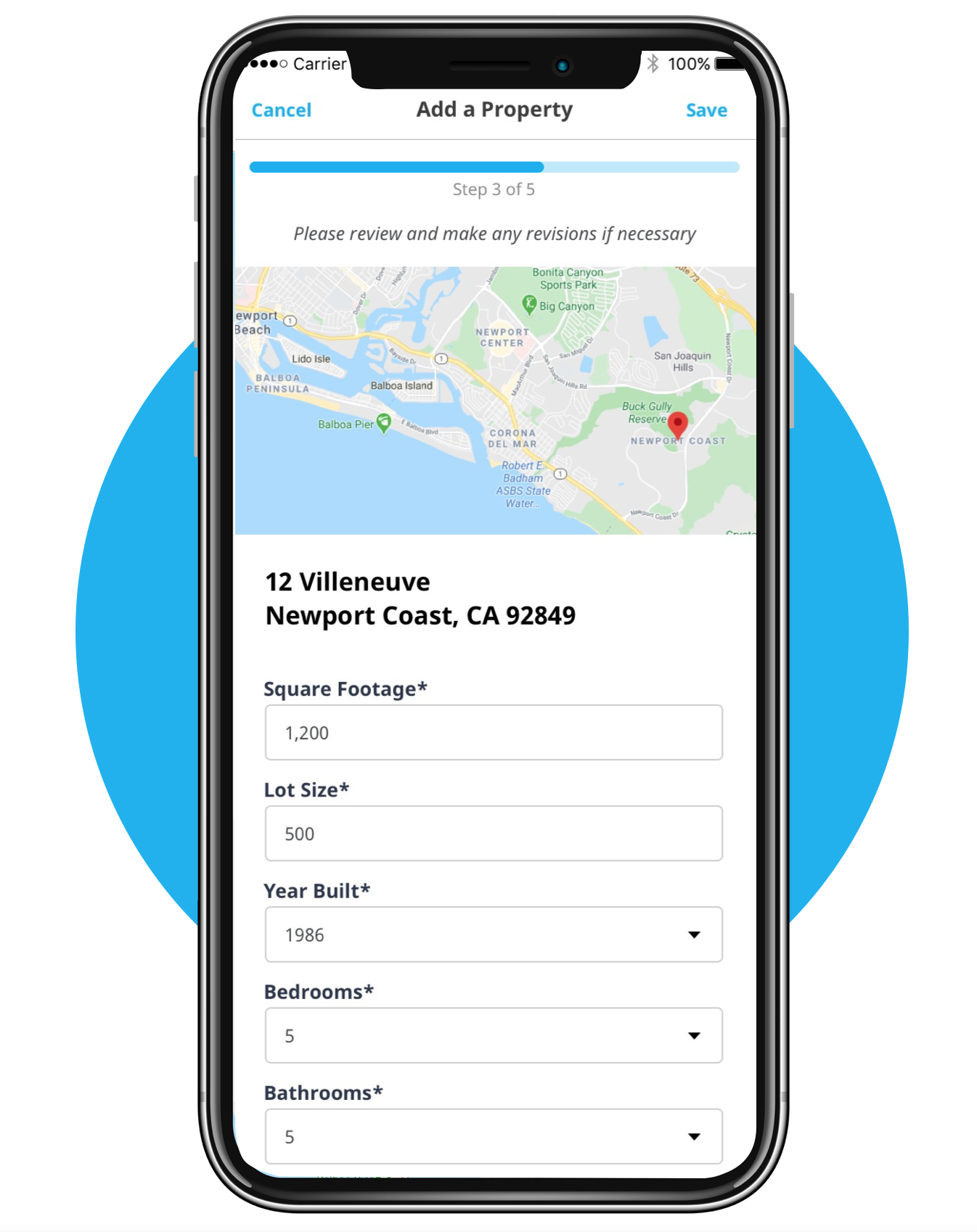 It's really that simple!
If you decline the cash offer—no problem, we'll list your home for you at a discount using our market-based pricing.
DirectPads is built to succeed in every situation and to provide results, which is especially important in today's virtual selling environment.
Our staff has the experience, skills, and technology to virtually manage all elements of your real estate transaction, allowing people interested in selling a house as-is to sell their home without leaving their place.
How Does DirectPads Work?
We bring a broad network of companies and services to the table—unlike other real estate organizations—with a single goal, to assist you in completing a safe and successful property sale or purchase.
As a result, we can simply assist you with things like property listings, settlement, inspections, virtual tours, and virtual staging while remaining safe and secure.
You'll have everything you need to sell your house safely and confidently from the comfort of your own home, or anywhere else for that matter, with DirectPads.
How DirectPads Started
It all started with a group of top real estate agents who had a vision for a better house selling process. The stress of selling—which included predicting how much their property would sell for, preparing for showings, negotiating a deal, locating movers, and waiting for a closing date—overwhelmed even successful sellers.
DirectPads sets out to build something altogether new after seeing that the industry was in desperate need of a change and armed with a wealth of first-hand experience. Their goal was to rethink the home-selling process and give sellers the simplicity, control, and predictability that they lacked in the previous system.
By merging ground-breaking real estate technology with basic industry experience, DirectPads was formed to provide a platform where sellers could acquire a strong purchase offer for their house as is, quickly contract and close, and avoid the hassles of traditional real estate selling.
Let's get started with us today and see how we can work together!
We Provide Sellers a Flexible and Realistic Solution
Sell your home to us, virtually! No showings. No inspections.
We will treat our clients and team members with respect at all times. In order to build tomorrow's leaders, our company will focus on lifelong learning and professional growth.
Why DirectPads?
Here's why: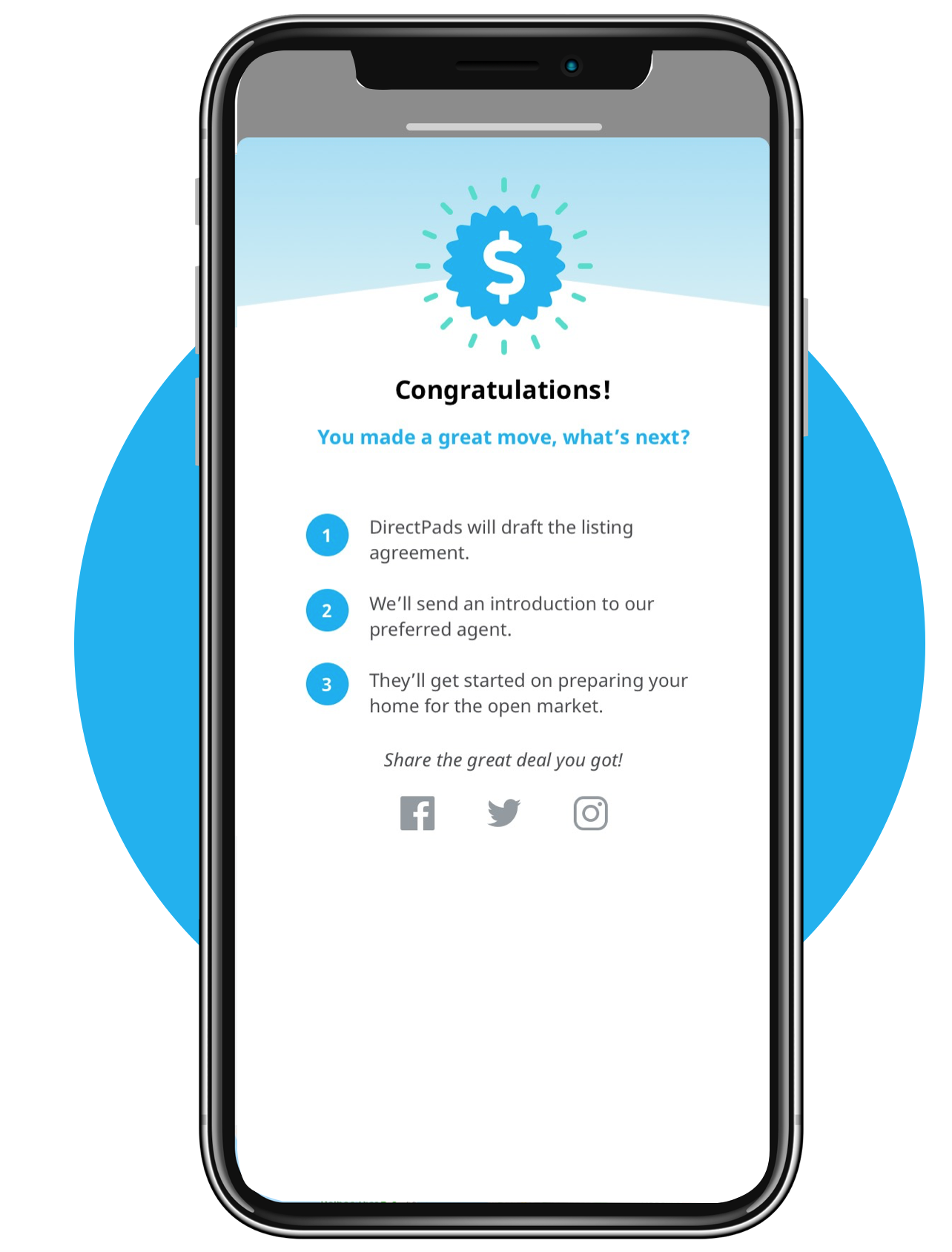 Want to Test the Market? List with Us! It's much Cheaper Here.
Listing with us means excellent service and saving money using our market-based pricing. The DirectPads advantage includes:
Free professional photos.
We'll take care of minor repairs to ensure the home is show-ready.
If your home sells quicker than expected, then we discount our fees even more.
Discounted escrow fees, and so much more.
Frequently Asked Questions
Are there really no showings?
There are no public showings. Our initial contact is directly within our app through a video call. Once we come to an agreement—we'll have our inspector visit the property along with one of our DirectPads specialists to finalize the transaction.
What about closing timeline?
You choose when you'd like to close. We offer plenty of flexible solutions that are designed to accommodate you, the seller. If you want to close within a week or even a few months, we'll make it work.
Are there really no repairs?
With no lender requirements and no appraisals, no repairs are required.
It's a matter of time until all sales are done this way.

Homeowner

Covid was some scary times. The fact that the entire sale was done through an app was nuts and increidble.

Homeowner

It was an easy experience. The tech is awesome. No one calling or texting me directly.

Homeowner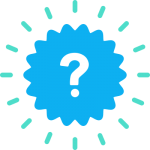 Contact us today
No obligation. Sell on your time. No hassle.