The DirectPads app allows for a seamless, virtual transaction.


Sell my House Fast Riverside
Do you find yourself asking, what's the best way to sell my house Fast? Riverside residents like yourself can find a more convenient way to sell property fast. Get a direct cash offer for your house from DirectPads!
No obligation, no gimmicks, just a straight forward cash offer to buy your home!
The DirectPads app allows for a seamless, virtual transaction.


Sell my House Fast Riverside | Skip The Hassles of Traditional Selling
If you find yourself asking, what's the best way to sell my house Fast? Riverside residents like yourself can find a more convenient way to sell their property fast. Property owners can easily spend hours of time trying to sell their homes.
Get Your Cash Offer Today!
No obligation, no gimmicks, just a straight forward offer to buy your home
Looking to Sell House Fast In Riverside?
Selling a house is not a walk in the park. From finding the right buyers to dealing with endless paperwork, it's easy to get bogged down with the complexities involved. 
Many home sellers often face these common challenges:
Sell Your Riverside House Fast for Cash!
Now, imagine a different scenario – one where you can sell your house without worrying about long waiting periods, costly repairs, or picky buyers. Welcome to the world of selling your Riverside house for cash!
At DirectPads, we specialize in providing homeowners with a straightforward and speedy process to sell their properties. No matter the condition or location of your house, we will make you a fair cash offer – no repairs, no renovations, and no hidden fees.
We Make Things Simple
DirectPads is one of the simplest ways to sell your home!
Our contemporary approach is centered on one thing, that is you! We take a personal, hands-on approach to home buying and selling, even making it enjoyable. We're shaking up the real estate market by providing an amazing customer experience for on-demand buyers and sellers. We have a living room understanding of the people who live in those homes and we use our experience to help you buy houses in Orange and sell a home in the most efficient way possible.
What's The Benefits of Selling My House in RiverSide to Directpads?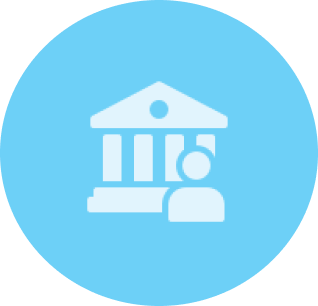 Traditional Broker
Listing fees
Industry uncertainty
Price haggling
Long term contracts
Public showings
Open houses
Repairs
Appraisals
Potential loan issues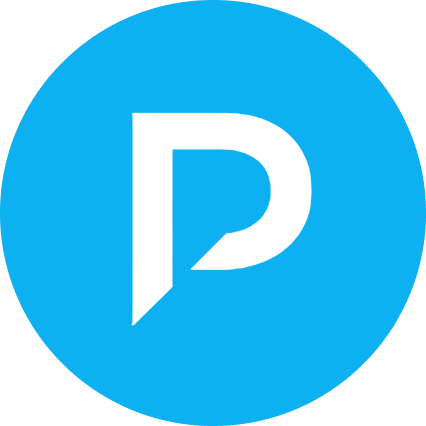 DirectPads
No Fees, including
agent fees
Contactless transaction
Free 100 point inspection
Close on your timeline
The highest off-market asking price
All Cash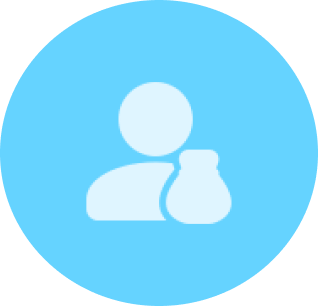 Investor
Hidden fees
Low offers
Appraisals
Minor repairs
Untrustworthy
High risk of cancellations
Hidden loans
6 Steps To Sell My House Fast In Riverside
Step 1: Get the DirectPads app..
Take pictures and videos of the property you want to sell.
Use the app to video call or chat with a local real estate agent.
Answer some questions about making a home sale and discuss your buyer preference.
Accept the cash offer for your home in its current condition.
Keep the escrow on your house open and move at your leisure.
Discover Riverside Real Estate:
Riverside is a vibrant and diverse city with a lot to offer. As a potential home seller, it's essential to have a good understanding of the local real estate market. Here are some key insights into Riverside's real estate:
Sell Your House in Riverside with Confidence!
Located 60 miles east of Los Angeles, Riverside is the county's largest city with a population of 336,000. The sweet and spicy navel orange was the center of an entire empire in this city known for its citrus industry.
This part of California attracts visitors because of its low cost of living (compared to the rest of Southern California), rising economy, mild climate, attractive hills, and advantageous location between the beach and the mountains.
If you're wondering, "How do I sell my house in Riverside?" learn how to maximize your property value and make a legitimate sale to credible buyers looking to move into Riverside.
What Does Riverside Have To Offer?
Riverside is noted for its citrus groves, the University of California, the Riverside campus, the historic Mission Inn Hotel & Spa, and affordable housing. It's also tempting to homebuyers because of its affordable housing alternatives.
The median property value in Riverside averages at $445,170, with a median list price per square foot of $247. Home values in Riverside have increased by 9% since 2017. Moreover, home prices in Riverside are expected to grow 4.4% in the next five years.
Thus, knowing how to sell your house is a priority to consider. Those thinking of starting a new chapter elsewhere are probably asking themselves, "who do I sell my house to?" Fortunately, the answer might not be as complicated as you think with the folks at Direct Pads
Choose Directpads To Sell My House Fast In Riverside
Making a legitimate sale can be lengthy and unpredictable, but taking control of the process and ensuring you get your listing seen is the first step. Directpads provides a seamless and virtual platform for those interested in selling a house.
Unlike other real estate organizations, Directpads bring a diverse network of firms and services to the table with a single goal: to assist you in completing a safe and profitable property sale or purchase.
As a result, we can ensure you keep your safety and security in check while focusing on the following:
-Property listings
-Settlement
-Inspections
-Virtual tours
-Virtual staging
Get Direct Cash Offer
Take the first step towards a seamless home selling experience. Fill out the form now!
Get Your Cash Offer Today!
Take the first step towards a seamless home selling experience. Fill out the form now!
Is There Other Ways to
Sell My house Fast In Riverside?
Is There Other Way To
Sell My House Fast in Riverside County?
Want to Test the Market? List with Us! It's much Cheaper Here.
Listing with us means excellent service and saving money using our market-based pricing. The DirectPads advantage includes:
FAQ
Most frequent answer & question
Is there a cost associated with the requesting an offer?
Receiving an offer from DirectPads is free with absolutely no obligation to sell. We'll provide you an offer and if that doesn't work out—don't worry, we'll list your home on the open market value at a discount.
Are there any hidden fees?
Our model is providing full transparency. No hidden fees and no gimmicks. While normal investors charge for almost everything, we cover all closing costs.
Are there Llimits on what types of preperties we can sell?
No limitations. We buy land, commercial, and residential properties. In fact, if you own multiple properties you are trying to sell—you can list them all through the app simultaneously.
Q:Why should I choose to sell my house fast for cash?
Selling your house for cash can provide numerous benefits, including a quick and hassle-free sale process, avoiding the complexities of traditional listings, and receiving a fair and competitive offer.
Q:How does selling for cash differ from listing with a real estate agent?
When you sell for cash, you skip the traditional listing process, which involves repairs, showings, and waiting for a buyer. Selling for cash means a direct transaction with an investor, saving time and effort.
Q:Is my house eligible for a cash sale?
Most houses are eligible for a cash sale, regardless of their condition. Cash buyers often buy houses as-is, so you don't need to worry about making repairs or renovations.
Q:Will I get a fair cash offer for my property in riverside?
Reputable cash buyers will provide a fair and competitive offer based on the current market value of your property and the condition it's in.
Q:What types of situations make selling for cash a good option?
Selling for cash can be beneficial in various situations, such as avoiding foreclosure, inheriting an unwanted property, dealing with divorce, or needing to relocate quickly.
Directpads: Exclusive Real Estate Services

Customers who value privacy can benefit from our exclusive listings and real estate services. If you're ready to get started, our team of specialists can help you with anything you need, including tailored marketing solutions.
Directpads currently operates in several cities across the West Coast. Aside from Riverside, we offer services in Orange County, Los Angeles, and San Bernardino. Contact us today to get started on consultation for your home selling plans.
Popular Areas We Serve In Southern California
Sell My House As Is For Cash or List It Virtually in Riverside
We serve different cities within Riverside County, Whether you're located in Moreno Valley, Hemet, Temecula, or any other city in the area, we can help. Whether you want to sell it as-is for cash or list it online, our services ensure a fast and easy sale. Find out how you can sell your house quickly, receive a free cash offer, or list your house with us today!