DirectPads offers cash for houses for your property in San Bernardino County. To learn how to sell your house fast, talk to one of our local real estate agents today!
Cash For Houses San Bernardino | Get Quick Home Offers
Our first goal is to ensure that we are the best match for you and your scenario.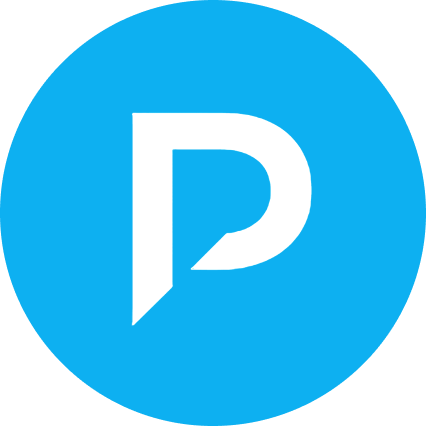 Cash offers are all the rage now in San Bernardino, CA. They provide fewer fees, faster closes, less work, and they're a great way to minimize the overhead that goes into selling your house. Many real estate companies in San Bernardino, CA pay cash for houses with a fair cash offer. They create near-instant cash bids and can even close on your schedule. DirectPads is your premier resource to get that offer.
Get Your Cash Offer Now
Get Cash Offer or List Your House - Enter Email Now!
Get Your Cash Offer Today!
No obligation, no gimmicks, just a straight forward offer to buy your home
How Does Cash For Houses Work?
Selling your house for cash has similar benefits to trading in your old vehicle to the dealership when you buy a new car. Sure, you might pocket a little more money if you sold it yourself. However, it would likely take longer — and require extra work on your end.
You'd have to make minor repairs, advertise it on Craigslist, organize test drives for potential buyers, and handle all the paperwork yourself.
Each cash for homes company is unique, so be sure to enquire about the process in detail prior to committing.
Sell Your San Bernardino Home for Cash to DirectPads!
DirectPads is a fast-growing real estate agency positioned to provide cash offers on homes throughout San Bernardino, CA. The housing market in this area continues to boom, and while it remains a seller's market, you can cut down on the process, red tape, and accept a cash-for-home offer.
If you want to sell your house fast, DirectPads is your one-stop-shop for San Bernardino real estate needs. With a hassle-free cash offer, you'll be well on your way to selling your house fast!
We Make Things Simple
DirectPads is one of the simplest ways to sell your home!
Our contemporary approach is centered on one thing, that is you! We take a personal, hands-on approach to home buying and selling, even making it enjoyable. We're shaking up the real estate market by providing an amazing customer experience for on-demand buyers and sellers. We have a living room understanding of the people who live in those homes and we use our experience to help you buy houses in Orange and sell a home in the most efficient way possible.
Here's a quick look at how the process works:
Step 1
Download the DirectPads app and enter your property's address.
Step 2​
Upload videos and images of your property, then give us a virtual tour using the app's video calling feature.
Step 3
Chat with us using the app and answer a few questions about your residence. Tell us about your property and what you like about it, and what you are looking for in a cash offer.​
Step 4
Get a cash offer for your property and choose the best option for you.​
WHAT ARE THE ADVANTAGES OF CASH SALES?
Valuable real estate in Los Angeles county can be pricey if you're thinking of making a traditional sale. A few advantages of making cash sales include:
Get a Direct Offer Instantly
With a direct cash offer, you'll be well on your way to selling your home fast. Requesting an offer is straightforward, and you'll know soon what your cash offer looks like.
Avoid the Showings
A direct cash offer is straightforward and helps avoid wasting time with showings and buyers who just aren't interested, thereby saving you time and resources.
Save Time
Save time with a cash offer. No more red tape, fair price, less paperwork, and a more straightforward process can save you from a lot of complex processes.
No More Repairs!
Don't hassle with repairs when you don't have to! Get a cash offer for your home as-is and enjoy less hassle and selling your San Bernardino property faster.
Why Sell with DirectPads?
Want to Test the Market? List with Us! It's much Cheaper Here.
Listing with us means excellent service and saving money using our market-based pricing. The DirectPads advantage includes:
FAQ
Most frequent answer & question
Is there a cost associated with the requesting an offer?
Receiving an offer from DirectPads is free with absolutely no obligation to sell. We'll provide you an offer and if that doesn't work out—don't worry, we'll list your home on the open market value at a discount.
Are there any hidden fees?
Are there limits on what types of properties we can sell?
Our model is providing full transparency. No hidden fees and no gimmicks. While normal investors charge for almost everything, we cover all closing costs.
Are there limits on what types of properties we can sell?
Are there Llimits on what types of preperties we can sell
No limitations. We buy land, commercial, and residential properties. In fact, if you own multiple properties you are trying to sell—you can list them all through the app simultaneously.
Get Cash For Your Home in San Bernardino California
DirectPads is here to help you get cash for your home quickly. San Bernardino County is a hot market, and it's a great time to look for cash buyers, accept a fair all cash offer, and sell your house fast!
DirectPads will help you list your property and buy a house fast with all-cash offers. Our experienced virtual real-estate agents can answer your inquiries. Reach out to DirectPads today for a consultation.
Popular Areas We Serve In Southern California
Sell My House Fast for Cash With DirectPads in San Bernardino