When it's time to sell your home, why not try a new selling method? Virtual listings are growing in popularity. Our application makes it easy to list homes for sale. Orange County property sellers can save time and money.
List Homes for Sale Orange County | Quick and Easy Online Solution
Our first goal is to ensure that we are the best match for you and your scenario.
You can work with an expert listing agent to create a flattering and accurate listing for your home, whether you are selling in Huntington Beach or Corona Del Mar. We specialize in Orange County, CA real estate listings, and we know what buyers are looking for.
To get started selling your home, join our app and upload your basic property information. We'll also ask for photos and videos of your homes for sale. After that, an agent will interview you about your home and its features. We may also have your home independently reviewed by the appropriate professionals for the job.
We use the information obtained during this session to create a cash offer for your home at market price, as well as create a home listing to share in a California multiple listing service. New listings like yours can attract attention from established companies like Seven Gables Real Estate or Harcourts Prime Properties.
Our virtual marketplace provides transaction coordination services that meet the quality of agents with real estate licenses. Our service allows you to avoid real estate agents and their fees.
Our listing broker can create an enticing, accurate listing for your property. Our property listings are discounted, so you can maximize your profit as much as possible.
Multiple listing data enables buyers to find the right property. We cooperate with brokers deemed reliable and share property listings. Sharing data about Orange County homes helps us match buyers to home for sale in San Juan Capistrano, Newport Beach, and beyond.
Essential components of any listing include square footage, lot size, school attendance zone boundaries, and more. We'll also note if properties reside in popular zip codes.
Buyers can search for disability accommodation requests, such as ramps or one-story houses, or for other features. Such information is essential during the decision-making process. We have more filters than many other sources for real estate listings.
We are continuously working to help our clients find buyers. Our California regional multiple listing service will show your home to as many interested buyers as possible.
At DirectPads, we work with various real estate professional companies, including home staging companies, contractors, and a professional photographer to showcase your home at its best.
An open house gives buyers the opportunity to identify prospective properties they find interesting. A personal inspection can help them make their choice and independently verify the listed data prior to buying the home.
We can sell both commercial and non-commercial real estate. We serve both north and south Orange County. Our technology is unrivaled, and we seek to provide a positive web experience for all our clients.
Save money as you sell homes anywhere from Laguna Hills to Dana Point, contact us at DirectPads today!
DirectPads is one of the simplest ways to sell your home!
Our contemporary approach is centered on one thing, that is you! We take a personal, hands-on approach to home buying and selling, even making it enjoyable.
We're shaking up the real estate market by providing an amazing customer experience for on-demand buyers and sellers. We have a living room understanding of the people who live in those homes and we use our experience to help you buy houses in Orange and sell a home in the most efficient way possible.
Here's how it works:
Step 1
Download the DirectPads app and enter the address of your property.
Step 2
Upload videos and photos of your property, then use the app's video calling feature to give a real estate agent a virtual tour.
Step 3
Chat with one of our real estate agents on the app and respond to a few questions about your home. Tell us a little about your home and answer a few questions for us, including what you are looking for in a cash offer. It only takes a few minutes.
Step 4
A real estate agent will send you a fair all-cash offer on your Orange County house and an additional listing fair all-cash offer for your property, and you can decide which is best for you.
Download the app
---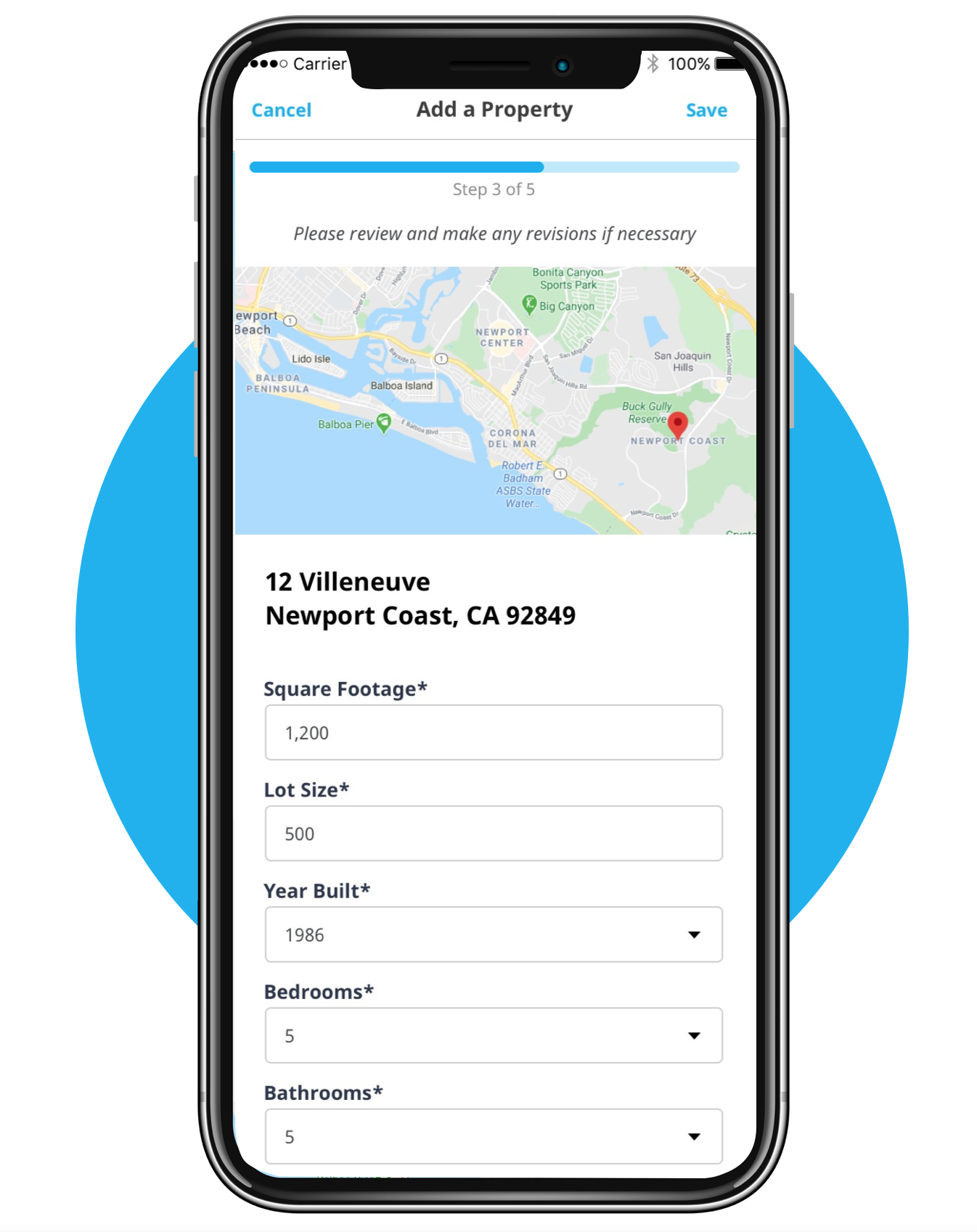 It's really that simple!
If you decline the cash offer—no problem, we'll list your home for you at a discount using our market-based pricing.
Why DirectPads?
Here's why: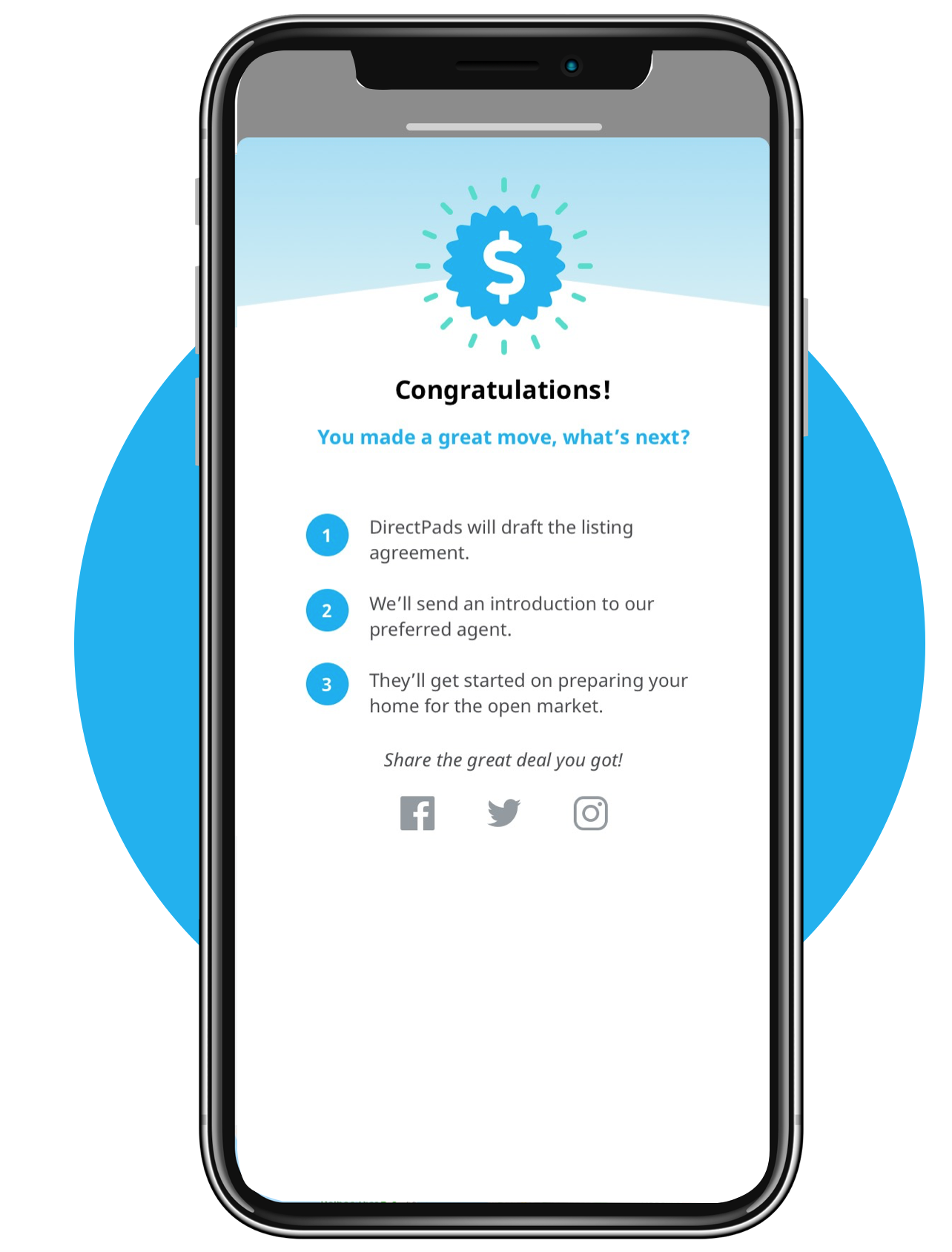 Want to Test the Market? List with Us! It's much Cheaper Here.
Listing with us means excellent service and saving money using our market-based pricing. The DirectPads advantage includes:
Free professional photos.
We'll take care of minor repairs to ensure the home is show-ready.
If your home sells quicker than expected, then we discount our fees even more.
Discounted escrow fees, and so much more.
Frequently Asked Questions
Are there really no showings?
There are no public showings. Our initial contact is directly within our app through a video call. Once we come to an agreement—we'll have our inspector visit the property along with one of our DirectPads specialists to finalize the transaction.
What about closing timeline?
You choose when you'd like to close. We offer plenty of flexible solutions that are designed to accommodate you, the seller. If you want to close within a week or even a few months, we'll make it work.
Are there really no repairs?
With no lender requirements and no appraisals, no repairs are required.
Get Started With Us Today
For years, millions of Orange County home buyers have trusted DirectPads to help them sell their Orange County house and get the cash offer they deserve.
DirectPads provides a comprehensive list of properties for sale, as well as the information and tools needed to make smart real estate decisions. We are the number one choice to sell your house now more than ever.
We have served many sellers looking for a cash offer on their Orange County home as a trustworthy real estate investment company. We've gotten to know each and every homeowner, personalized our services to their specific needs, and assisted them in selling their home quickly and successfully.
Find out what choices you have to sell your house. Contact us today to see how we can assist you!
It's a matter of time until all sales are done this way.

Homeowner

Covid was some scary times. The fact that the entire sale was done through an app was nuts and increidble.

Homeowner

It was an easy experience. The tech is awesome. No one calling or texting me directly.

Homeowner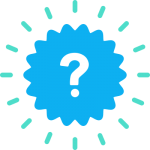 Contact us today
No obligation. Sell on your time. No hassle.