The DirectPads app allows for a seamless, virtual transaction.


Sell Your house As Is For Cash!
Skip the hassle and get cash for your house as it is!
Get Free Cash Offer Today!
No obligation, no gimmicks, just a straight forward offer to buy your home
Get Your No Obligation Cash Offer Today!
Get a No-Obligation Cash Offer Today!
Here's How It Works
hassle-free process:
In a rush to sell? We've got you covered. Our virtual house sale process is designed for speed and simplicity. Your fast-track solution to hassle-free selling!
Frustrated with the Traditional Selling Process?
Dealing with repairs and staging can be overwhelming. It's time for a simpler solution.


Why Us?
Why Choose DirectPads?
With our cash offer, you can relax. We'll take care of any needed repairs, so you don't have to do a thing. Plus, we'll make it quick and easy for you to move forward with your plans.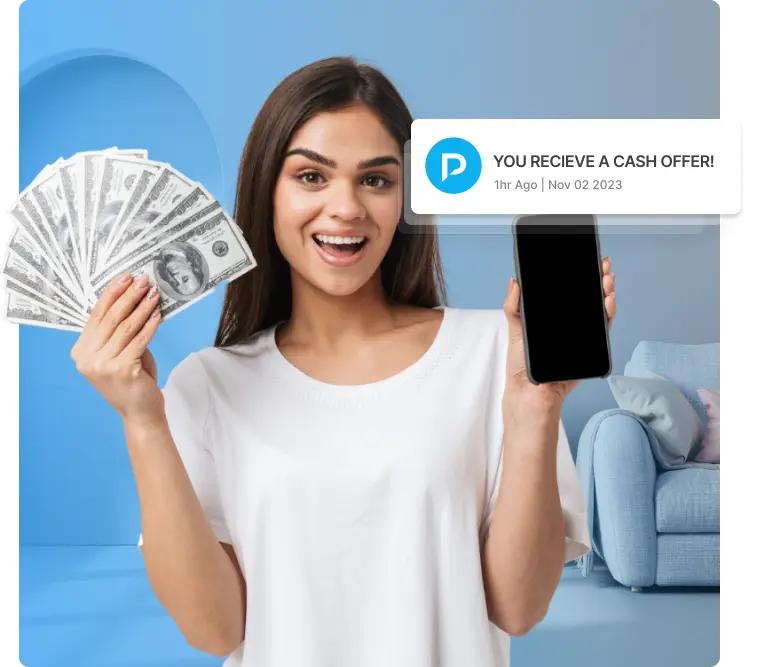 Here's what you can expect when you choose DirectPads:
Why Homeowners Sell with DirectPads?
DirectPads Solutions for Every Situation:
Our Solutions for
 Hassle-Free Cash Home Sale:
We're all about simplicity. That means we're happy to take your home just the way it is. Here's why it's a win-win for you:
What Sellers Are Saying?
DirectPads Client review
Covid was some scary times. The fact that the entire sale was done through an app was nuts and incredible.
It was an easy experience. The tech is awesome. No one calling or texting me directly.
It's a matter of time until all sales are done this way.
Sell House As Is For Cash Today!
If you're in Orange County and you're ready to Sell house as is and want to move on, we're here to help. We'll take a virtual look of your property using our App and give you Free No Obligation Cash Offer ASAP. Just hit the button below to get started:
FAQ:
Most frequent answer & question
Q: What are the steps to sell my property for cash with DirectPads
A: Just fill out the form. We'll take a virtual tour of your property using our App. Then, you'll get a fast cash offer. You pick the date to close the deal and get paid. It's that simple!
Q: What sets Directpads apart from other cash home buyers?
A: Directpads isn't just about business, it's about people. We prioritize your needs, ensuring a personalized, transparent, and stress-free home selling process.
Q: Are there any fees or costs associated with selling my house as is for cash?
A: No, there are no fees or costs. We cover all closing costs and expenses associated with the transaction.
Q:Do I need to make any repairs or updates before selling as is?
A: No, you do not need to make any repairs or updates. We'll purchase your house in its current condition.
Q: How quickly can I expect to receive an offer for my property?
A: In many cases, you can expect to receive a cash offer within a few days of submitting your information.
Q: How can I be sure I'm getting a fair market value for my property in a cash sale?
A: Our offers are based on thorough assessments and current market conditions. We're committed to providing fair and competitive offers.
Q: What types of properties do you buy "as-is" for cash?
A: We buy a wide range of properties, including single-family homes, townhouses, condominium, or even an investment property, we are interested in making you a fair cash offer.
Q: Can I choose the closing date when I accept your cash offer?
A: Your timeline, your choice. Pick the closing date that suits you best. We'll make it hassle-free and convenient.
Q: Is my personal information kept confidential during the process of selling my house?
A: Your privacy matters. We handle your information confidentially and in compliance with privacy laws.
Q: How do I get started to get cash offer for my house?
A: Getting started is easy! Simply fill out the form on our website, Provide us with some basic details about your name, email, and property address, phone number and our team will reach out to you promptly to discuss the next steps and present you with a fair cash offer for your home.
Sell Your House 
As- Is For Cash!
We're not just in it for the house. We're in it to make your life easier. We're real folks who genuinely care about your experience. Think of us as your trusted allies in this process. You can rely on us – we're here for you:)
No obligation, no gimmicks, just a straight forward cash offer to buy your home!
Get Your Cash Offer Today!
No obligation, no gimmicks, just a straight forward offer to buy your home