The DirectPads app allows for a seamless, virtual transaction.


Get A Cash Offer On Your House Now!
Looking to sell your house fast? DirectPads can help. Get a Fair Cash Offer for Your Home.
No obligation, no gimmicks, just a straight forward cash offer to buy your home!
No obligation, no gimmicks, just a straight forward cash offer to buy your home!
Need To Sell A House Fast For Cash?
Selling a house can be hard because of many challenges. Normally, it takes about three months to sell your house. Waiting and hoping for a good offer can be stressful. With DirectPads, you can get cash for your house quickly and easily. We understand, and we're here to help.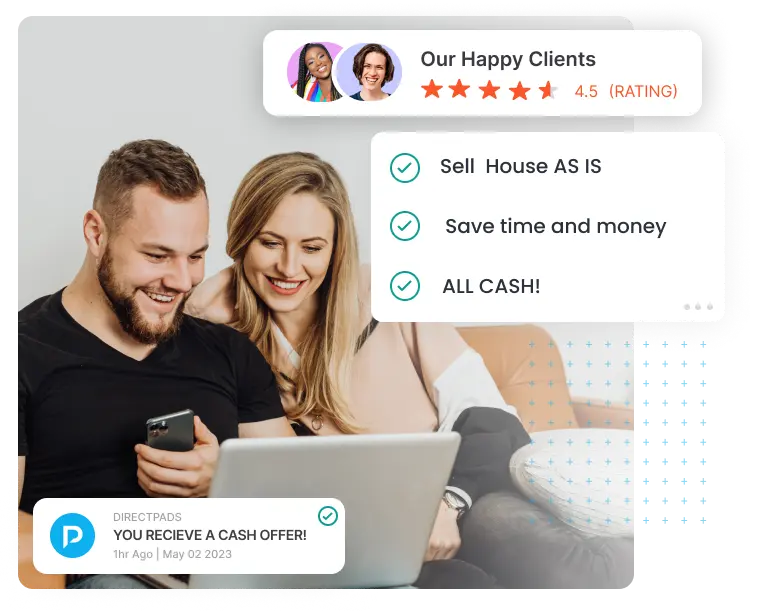 DirectPads Competitive Cash Offer
Hassle-Free and Quick
Say goodbye to the uncertainty and endless waiting. We specialize in purchasing homes directly from homeowners, just like you. Providing a fast and guaranteed cash offer: no more stress, no more negotiations, and no more costly repairs. You can sell your house As Is on your terms with a seamless and hassle-free process that quickly gives you the cash you need. It's time to regain control of your life and move forward confidently with our efficient home-selling solution.
Our Simple and Transparent Process
Easy Way to Sell Your House For Cash!
No obligation, no gimmicks, just a straight forward cash offer to buy your home!
No obligation, no gimmicks, just a straight forward cash offer to buy your home!
WHAT ARE THE BENEFITS OF SELLING A HOUSE AS-IS?
After you have owned a home for several years, some underlying issues tend to pile up. Leaking pipes, roof problems, and other concerns can delay a traditional sale. If you need to sell your home fast, selling it as-is is an effective option. You can get a fair price for your non-commercial property without a lengthy repair and inspection process. One of the most significant advantages to selling single-family homes as-is is that you can save time and money that would otherwise be spent on inspections, repairs, and red tape.
The Direct Advantage!
Our motto is simple and straightforward, "We'll offer you a CASH offer on your home, or give you selling options to list at a discount. Either way, you win!"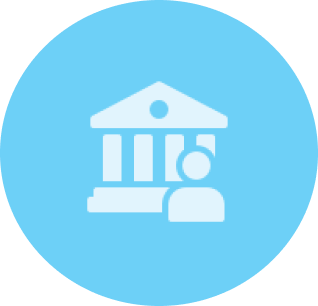 Traditional Broker
Listing fees
Industry uncertainty
Price haggling
Long term contracts
Public showings
Open houses
Repairs
Appraisals
Potential loan issues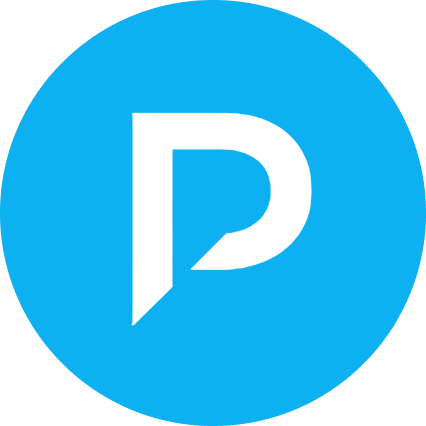 DirectPads
No Fees, including
agent fees
Contactless transaction
Free 100 point inspection
Close on your timeline
The highest off-market asking price
All Cash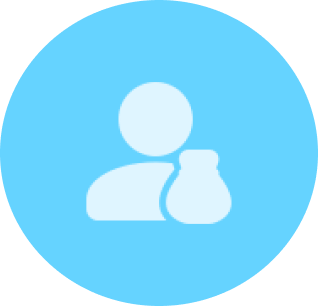 Investor
Hidden fees
Low offers
Appraisals
Minor repairs
Untrustworthy
High risk of cancellations
Hidden loans
Selling your home with Directpads
You'll get a lot of advantages when you decide to sell your house fast to Directpads that make the procedure quick, easy, and profitable
Get Instant Cash Offer!
Your House, Your Terms! Directpads offers a hassle-free cash offer, regardless of condition. No need to fix a thing. It's time to sell on your own terms!
What Sellers Are Saying?
DirectPads Client review
Covid was some scary times. The fact that the entire sale was done through an app was nuts and incredible.
It was an easy experience. The tech is awesome. No one calling or texting me directly.
It's a matter of time until all sales are done this way.
Get A Fair Cash Offer For Your House Today!
Start now to get a fair direct cash offer for your home. Simply complete the form below, and one of our staff will reply immediately. It's time to unlock the equity in your house, so use DirectPads to sell your home fast and without hassle!
FAQ: Cash Offer For Your House
Most frequent answer & question
Q: Are there any obligations if I request a cash offer for my house?
A: No, there are no obligations or commitments when you request a cash offer from us. You have the freedom to review the offer and decide whether to accept or decline it.
Q: Are there any hidden fees?
A: Our model is providing full transparency. No hidden fees and no gimmicks. While normal investors charge for almost everything, we cover all closing costs.
Q: How quickly can I sell my house for cash?
A: At DirectPads, we understand the urgency of selling your house. Our streamlined process allows us to provide you with a fair cash offer fast. The actual timeline for selling your house will depend on your specific situation and your desired closing date.
Q: Do I need to make repairs or renovations before selling my house for cash?
A: Not at all! We buy houses as-is, which means you don't have to worry about making any repairs or renovations. You can sell your house in its current condition, saving you time and money.
Q: What types of houses do you buy?
A: We buy houses of all types. Whether your property is a single-family home, townhouse, condominium, or even an investment property, we are interested in making you a fair cash offer.
Q: Is my personal information kept confidential during the process of selling my house?
A: Absolutely! We value your privacy and treat your personal information with the utmost confidentiality. Rest assured that any information you provide during the house-selling process will be handled securely and in compliance with privacy laws.
Q: How do I get started to get cash offer for my house?
A: Getting started is easy! Simply fill out the form on our website, Provide us with some basic details about your name, email, and property address, phone number and our team will reach out to you promptly to discuss the next steps and present you with a fair cash offer for your home.
Get Direct Cash Offer
Take the first step towards a seamless home selling experience. Fill out the form now!


Get Your Cash Offer Today!
No obligation, no gimmicks, just a straight forward offer to buy your home