Cash for Houses Los Angeles | Fast and Easy Selling!
Our first goal is to ensure that we are the best match for you and your scenario.
Selling real estate in LA while getting cash for houses allows you to skip paying agent fees. Discover how at DirectPads to get a fair price for your home.
Ranked 7th in the best places to live in California, Los Angeles is more than its cluster of entertainment scenes and theme parks. Los Angeles is a beloved spot for many young professionals and elders looking to retire because of its beautiful real estate scene coupled with lush, wild canyons and public beaches. Online brokers without the realtor fees are here to help you make a sale and get cash for houses in Los Angeles.
Instead of working with traditional real estate agents, consider selling your Los Angeles house to DirectPads at market value and within a short timeframe. Selling houses takes time, especially if you take the traditional route.
However, virtual selling is an option to think about. At DirectPads, we pay cash for houses in Los Angeles. We've streamlined the selling process to save money and enjoy faster sales. Learn more about how to sell your house stress-free!
Our Assessment Process
We perform our initial assessments through the DirectPads mobile app. After you enter your property address, you can upload photos and videos of your home. We'll also ask that you chat with a representative and answer a few questions about your home, such as the size, your favorite features, and more.
With this information, we'll be able to make you a cash offer, and we'll also be able to close quickly on your house. Likewise, we inquire about what kinds of cash offers you're interested in. Maybe you're hoping for a specific closing date, or you want a cash advance. We aim to make our offers as attractive as possible.
Over the years, we have established ourselves as reliable home buyers, and ensure we are consistently offering fair prices. If you need a house to sell fast, DirectPads is a safe, trustworthy option.
What Happens Once The Assessment Is Complete?
After we have seen pictures and videos of your home and heard more about it, we will make you an all-cash offer that matches its market value. If you're satisfied with our offer, you can accept it and get started on the legal aspects of the sale.
We provide a free inspection of your home if you accept the offer. As cash home buyers, we provide one of the fastest ways to sell your house and get a reasonable cash offer without extra costs from a real estate agent or other pay agent fees.
If you aren't interested in the cash offer, you can always turn it down and request that we list your home for sale. You should know that there is no obligation to sell your house when you sign up to request an offer. We're passionate about buying houses in the Los Angeles area and throughout southern California, so get in touch when you need to sell your house quickly.
What Are The Advantages Of Cash Sales?
Valuable real estate in Los Angeles county can be pricey if you're thinking of making a traditional sale. A few advantages of making cash sales include:
DirectPads is one of the simplest ways to sell your home!
Our contemporary approach is centered on one thing, that is you! We take a personal, hands-on approach to home buying and selling, even making it enjoyable.
We're shaking up the real estate market by providing an amazing customer experience for on-demand buyers and sellers. We have a living room understanding of the people who live in those homes and we use our experience to help you buy houses in Orange and sell a home in the most efficient way possible.
Here's how it works:
Step 1
Download the DirectPads app and enter the address of your property.
Step 2
Upload videos and photos of your property, then use the app's video calling feature to give a real estate agent a virtual tour.
Step 3
Chat with one of our real estate agents on the app and respond to a few questions about your home. Tell us a little about your home and answer a few questions for us, including what you are looking for in a cash offer. It only takes a few minutes.
Step 4
A real estate agent will send you a fair all-cash offer on your Orange County house and an additional listing fair all-cash offer for your property, and you can decide which is best for you.
Download the app
---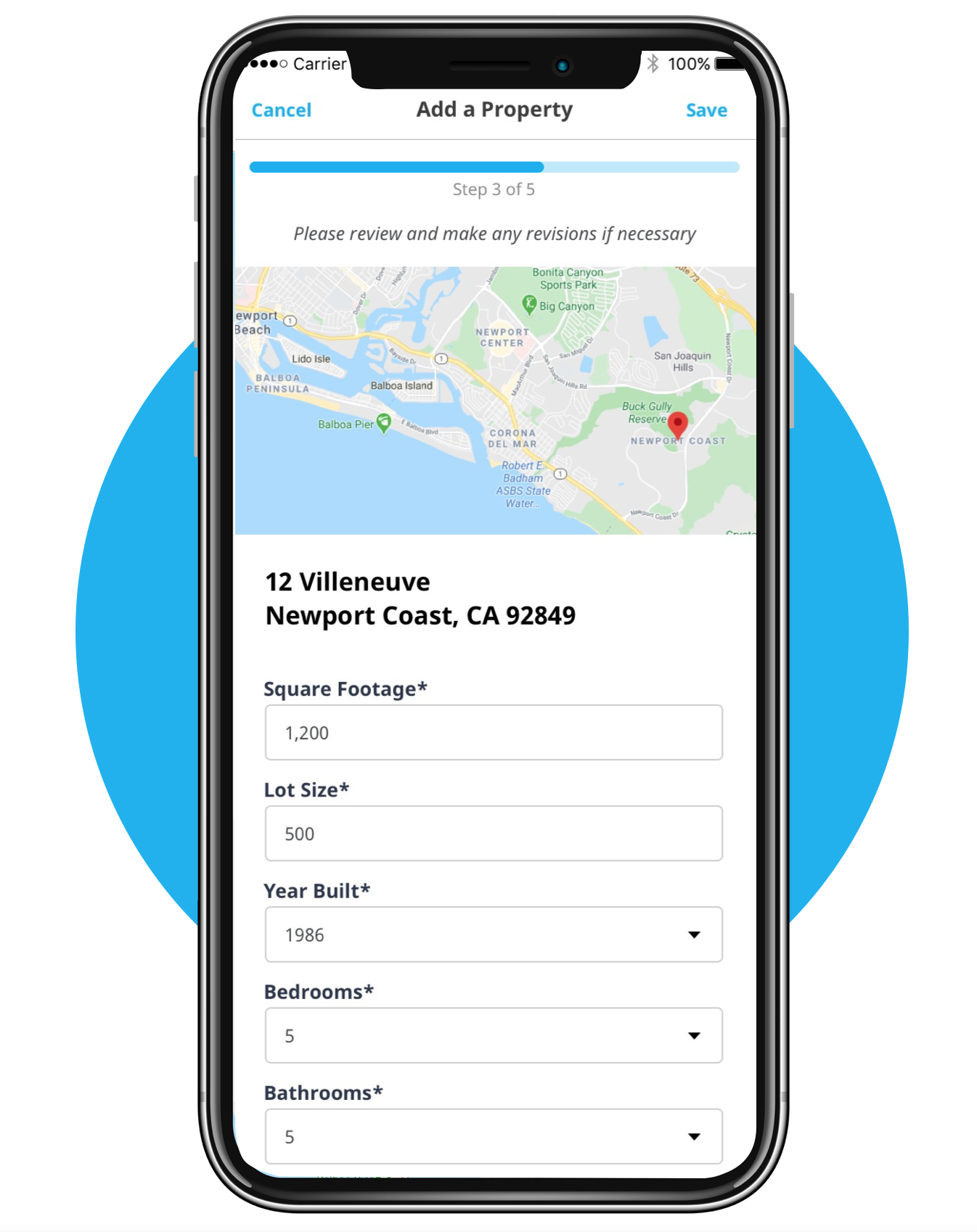 It's really that simple!
If you decline the cash offer—no problem, we'll list your home for you at a discount using our market-based pricing.
Why DirectPads?
Here's why: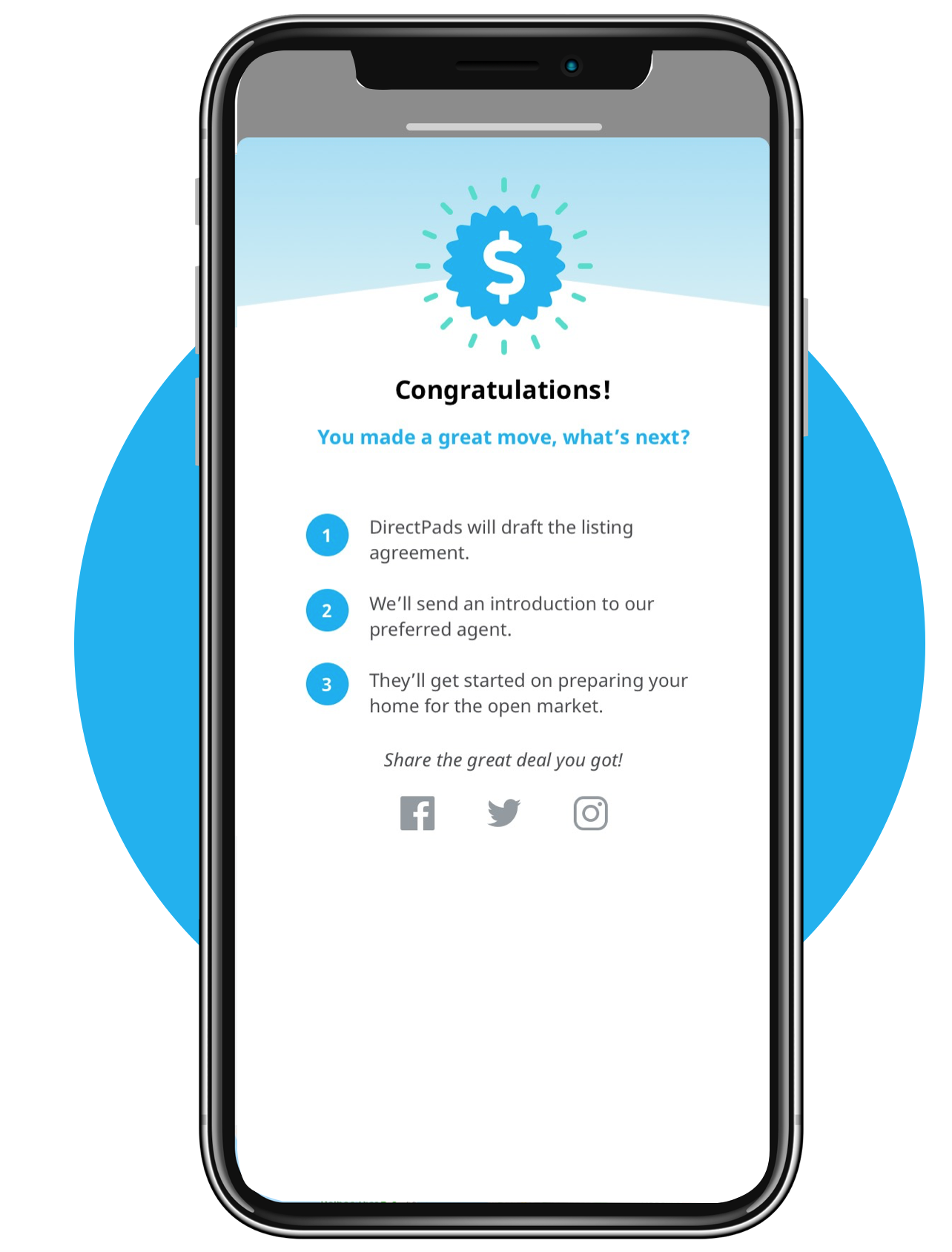 Want to Test the Market? List with Us! It's much Cheaper Here.
Listing with us means excellent service and saving money using our market-based pricing. The DirectPads advantage includes:
Free professional photos.
We'll take care of minor repairs to ensure the home is show-ready.
If your home sells quicker than expected, then we discount our fees even more.
Discounted escrow fees, and so much more.
Frequently Asked Questions
Are there really no showings?
There are no public showings. Our initial contact is directly within our app through a video call. Once we come to an agreement—we'll have our inspector visit the property along with one of our DirectPads specialists to finalize the transaction.
What about closing timeline?
You choose when you'd like to close. We offer plenty of flexible solutions that are designed to accommodate you, the seller. If you want to close within a week or even a few months, we'll make it work.
Are there really no repairs?
With no lender requirements and no appraisals, no repairs are required.
Get Started With Us Today
For years, millions of Orange County home buyers have trusted DirectPads to help them sell their Orange County house and get the cash offer they deserve.
DirectPads provides a comprehensive list of properties for sale, as well as the information and tools needed to make smart real estate decisions. We are the number one choice to sell your house now more than ever.
We have served many sellers looking for a cash offer on their Orange County home as a trustworthy real estate investment company. We've gotten to know each and every homeowner, personalized our services to their specific needs, and assisted them in selling their home quickly and successfully.
Find out what choices you have to sell your house. Contact us today to see how we can assist you!
It's a matter of time until all sales are done this way.

Homeowner

Covid was some scary times. The fact that the entire sale was done through an app was nuts and increidble.

Homeowner

It was an easy experience. The tech is awesome. No one calling or texting me directly.

Homeowner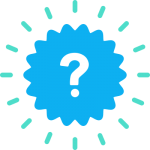 Contact us today
No obligation. Sell on your time. No hassle.